Conflicted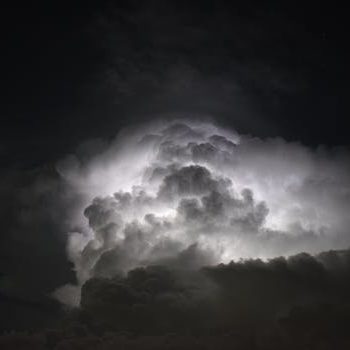 This article might become a bit personal. If you are unsure about reading this post, just ignore it. Another post will come soon. If you would like to know a bit more about me, this article will have it. Trust me. I put a lot of emotions in this article, but for me, it is something I need to write.
This past year has been pretty hectic. I am ready to see what 2016 brings me, but that is still 3 more months away. At the beginning of the year, everything was going well. I was planning a wedding, my wedding. However, bad news had to follow. I lost my job in April. It took a hit on me. I was working at that job for over a year. It was my main reason for moving to the small town where my husband lives. I was hoping to stay there for quite a while till bills, debt, and everything else was covered and smoothed out. I guess my luck just wasn't with me.
My husband was very supportive. He told me to try to find a job. If not, my unemployeement was enough to help, but after that even his job was enough. He still wanted to marry me and start a family. May I visit my family quite a bit and finished a lot of the planning for the wedding. We got married on Jume 6th 2015. Our honeymoon was in Hawaii. The wedding was everything I wanted. I surprised him, but he surprised me the most. I always see brides and grooms get seperated during the reception trying to find each other. My husband never left my side. He was glad to be married to me. I wish I could show you some pictures, but this article isn't really about the wedding. Just about the events.
Our honeymoon was just as amazing. We stayed in a five star resort with a private lagoon. I was able to swim with the dolphins and just enjoy being on the island with him. I've been to Hawaii before, but it felt different to be there with my husband. I so want to return, but I want to visit a different island. I could tell when we returned back, he wanted to do the same thing.
Now the hard part. Besides getting married because we wanted to live the rest of our lives together, we also wanted to have a family. We first decided to expand our family by getting another puppy. Her name is Roxy and she is 9 weeks old. A little terror, but we love her. Lucky loves her the most, always watching her and licking her. Occasionally, he wants some space, but that is fine. He is almost 6 years old.
What we didn't expect is that we were going to be expanding our family again. We were trying, but at the same time, we knew that if it didn't happen yet, we were okay with it. When it comes, it comes. Well, on September 1st I found out I was pregnant. We figured I was about 4.5 weeks along. We made our first appointment for next week. That is when disaster struck. I was having abdominal pain for a couple of days before it happen. On Friday, September 4th, I lost the baby. I had a miscarriage. It struck me hard. I really never expected something like that to happen to me. I read about it in articles, saw people talk about it on YouTube, but I really never thought it would happen to me. However, it did. I went to the doctor that day, and the results came back. For the longest part of that morning, I really thought I was dreaming, that I wasn't pregnant. However, my blood work showed proof. I was pregnant. Recovering is the hardest. I keep thinking of the 'what ifs'. However, I know that I cannot dwell in the past. I need to keep moving on. We will eventually try again, but at the moment, I am too scared. I don't want to lose another baby.
I am not asking for anything sympathy. I am just writing out my emotions. This blog is my place to write when I cannot speak the words I want to say. If you read this entry, thank you. As I did on my main domain, I am also putting this journal on a short hiatus. I really need to concentrate on myself right now. I will still work in the background, but as of right now, I just need time. I will write again when I return. Till next time!
Sharing is caring!